Rocky Rococo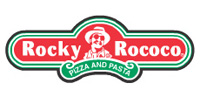 ---
Description
Rocky started with just 3 pizza slices ? legendary Italian sausage,
pepperoni and mushroom ? now you have the choice of 5 regular slices and
a great variety of Super Slices. In addition to these tasty offerings:
Delicious variety of Pan-Style pizza slices and specialty whole piesRocky's famous Italian breadsticksGarden fresh salad bar (at most locations)Build your own pasta featuring red or white sauce with meat and veggie optionsOur popular whole wheat crustLove thin crust ? We've got it!
---
Rocky Rococo Items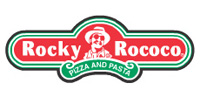 Retail Value: $10.00
Your Price: $6.50
In Stock